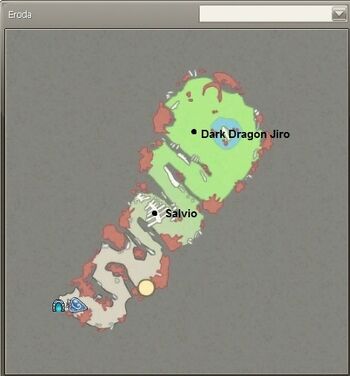 Geography
Edit
Eroda is located in the North eastern corner of Goss Mountains. Players must be between Levels 20 to 24 to complete this in a party or of any level to solo.
Normal Monsters
Edit
Please feel free to contribute.
Please feel free to contribute.
Ordinary Drops
Edit
Break Point Drops
Edit
Trash/Additional Info
Edit
Anything else placed here.
Ad blocker interference detected!
Wikia is a free-to-use site that makes money from advertising. We have a modified experience for viewers using ad blockers

Wikia is not accessible if you've made further modifications. Remove the custom ad blocker rule(s) and the page will load as expected.