Knight Class Skills
Edit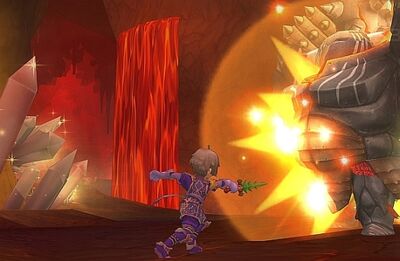 Knight Class Skills
| | | | | | | |
| --- | --- | --- | --- | --- | --- | --- |
| Icon | Name | Lv | Type | Weapon | Cast Time | Description |
| | | 5 | Self Buff | None | Instant | Increases your combo hit chance by 15% and AGI for 30 sec. |
| | | 10 | Self Buff | None | Instant | Increases EVA and P-Healing for 30 sec. |
| | | 15 | Self-Buff | None | Instant | Increases your Move SPD and ATK SPD for 20 sec. |
| | | 20 | P-ATK | Melee | Instant | Strikes target 3 times. Each hit does less damage than the last. |
| | | 25 | P-ATK | Melee | Instant | Inflicts a certain amount of Physical damage per sec on the targets. Also generates a great amount of Malice. |
| | | 30 | P-ATK | 1-H Sword or Rapier | Instant | Attacks the target and causes it to be unable to use skills for 5 sec. Does not work on bosses. |
| | | 40 | Self Buff | None | Instant | Increases your ACC for 15 sec. and removes all debuffs on you. |
An early version of Knight's skill tree to the right shows two higher level and currently unrealeased skills. Part of this may have to do with the fact that the level req. for the skills is more than the current lvl cap
Knight focuses on 1H weapons-specifically the Rapier- either with a Shield for Defense or a Rapier or Sword for offense.
It seems that Knight is very powerful against strong boss monsters with many abilities due to Magic Blockade ability
Knight seems to resemble a fencer- shown from the Rapier they use, and even the icon for their Ability Fearless.
Ad blocker interference detected!
Wikia is a free-to-use site that makes money from advertising. We have a modified experience for viewers using ad blockers

Wikia is not accessible if you've made further modifications. Remove the custom ad blocker rule(s) and the page will load as expected.